We're Pleased to Offer This Special Gift to SCGA Members
We're Pleased to Offer This Special Gift to SCGA Members
How to Use Your SCGA Gift Code:
Simply enter your code printed on your SCGA member card mailing in the Have a Gift Cert / Code and then click Apply.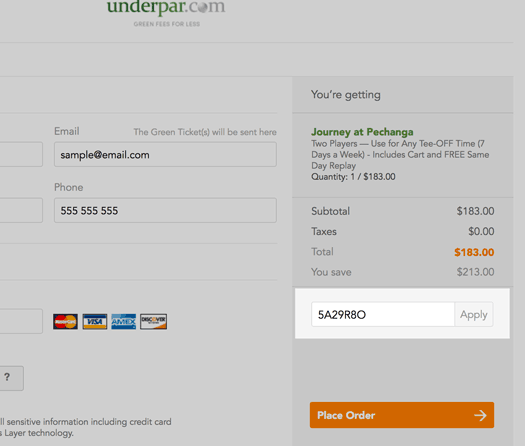 After you click Apply the price displayed will automatically adjust.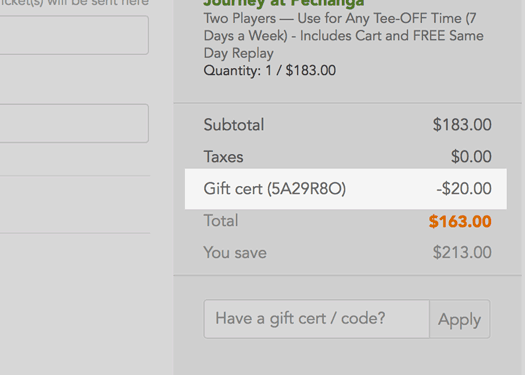 Once you see the adjusted price, all you have to do is enter your information as normal and click the Place Order button. You will receive confirmation of your order as well as your Golf Certificates by email only moments later.
It's just that easy.