FAQ
Green Tickets
What is a Green Ticket?
A Green Ticket allows you to play 1 round of golf at a specified course during the times and dates displayed on the ticket. When you purchase a Green Ticket, you are simply buying a round of golf at a cheaper price than offered by the course.
How long will it take for me to receive my tickets?
Instantly! Moments after completing the order process you will receive an order confirmation email. Your Green Ticket(s) will be attached to this email.
How do I use a Green Ticket?
You simply hand in your Green Ticket to the cashier as payment for the round of golf.
Using Green Tickets
Can I give my Green Ticket to someone else to use?
Yes. A Green Ticket can be used by anyone regardless of who it was issued to.
I would like to give a Green Ticket as a gift; is the price displayed anywhere on the ticket?
Great idea! A Green Ticket makes a great gift for any golf lover, and no, the price does not appear anywhere on the ticket.
What do I need to bring to the course?
Bring a printed copy of your Green Ticket, your clubs and of course your game face.
What is your policy on rain checks?
Every course has its own individual rain check policy. Please check with the golf course to find out what happens in the event your game is rained out.
Ordering
I did not receive an order confirmation. What should I do?
Most likely the order confirmation ended up in your junk mail, so we recommend checking there first. To avoid this problem in the future please add service@underpar.com to your address book.
If you don't find the order confirmation in your junk mail, please contact us and we will resend the order confirmation.
Can I order by telephone?
Are your prices in Canadian or US dollars?
Prices are displayed based on the location of the course.
Prices for courses located in the United States are displayed in US Dollars
Prices for courses located in Canada are displayed in Canadian Dollars
Which credit cards do you accept?
We accept Visa, MasterCard, American Express, and Discover Card.
Is it safe to use my credit card on your site?
Yes. We encrypt all payment information using Secure Socket Layer Technology making the information unreadable to anyone on the web.
Is there a service charge/fee?
All purchases of $63.99 or less will will be charged a service fee of $1.99 per Green Ticket, Purchases $64+ will be changed a service fee of $2.79 per Green Ticket.
All service fees will be charged in local currency.
I'm having a problem ordering from your website. What should I do?
Contact us and we will take your order via email or by phone.
Gift Certificates
Can I purchase a gift certificate to use on your site?
Yes, you can! Gift certificates are available to be purchased on this page . The amount you choose to gift will be issued in the currency of a country that is currently selected on top of the page, so if you need to purchase a certificate in a different currency, you can change the country to do so.
After purchase, you will receive a receipt, and your recipient will receive an email containing the gift certificate with your personalized message.
I have received a gift certificate from my friend. How can I use it to make an order?
You can find the code to your gift certificate in the email you received, as shown below: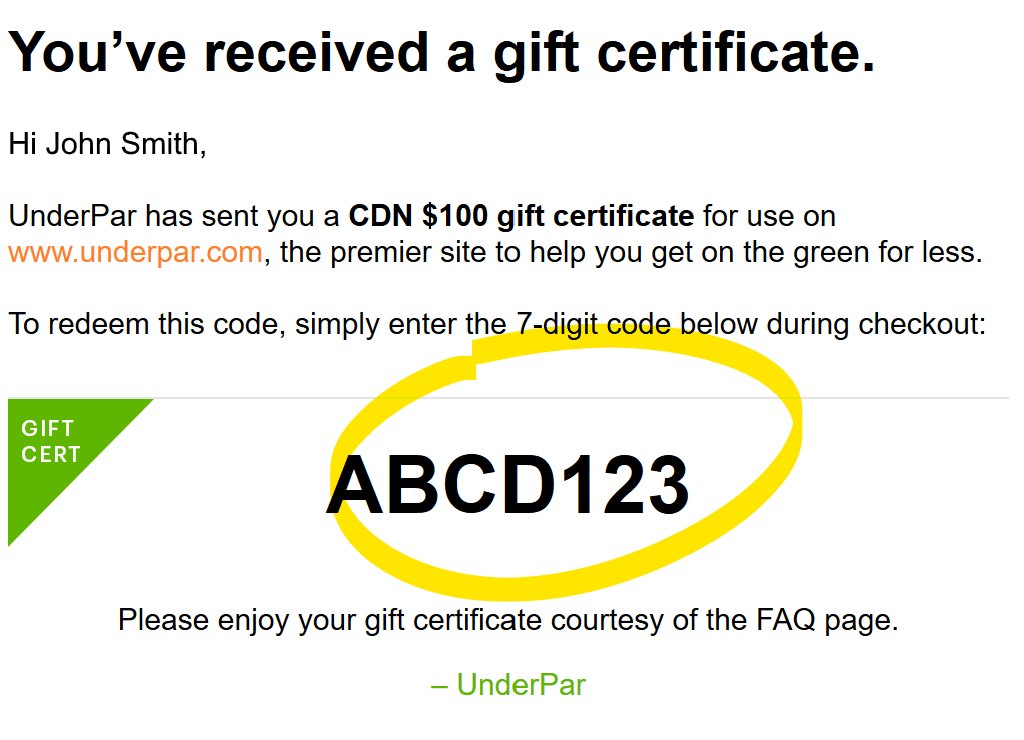 You can use this code on checkout to add this gift certificate to your order as a payment option. Enter the code in the "Gift cert / code" field on the right side of the page and click "Apply".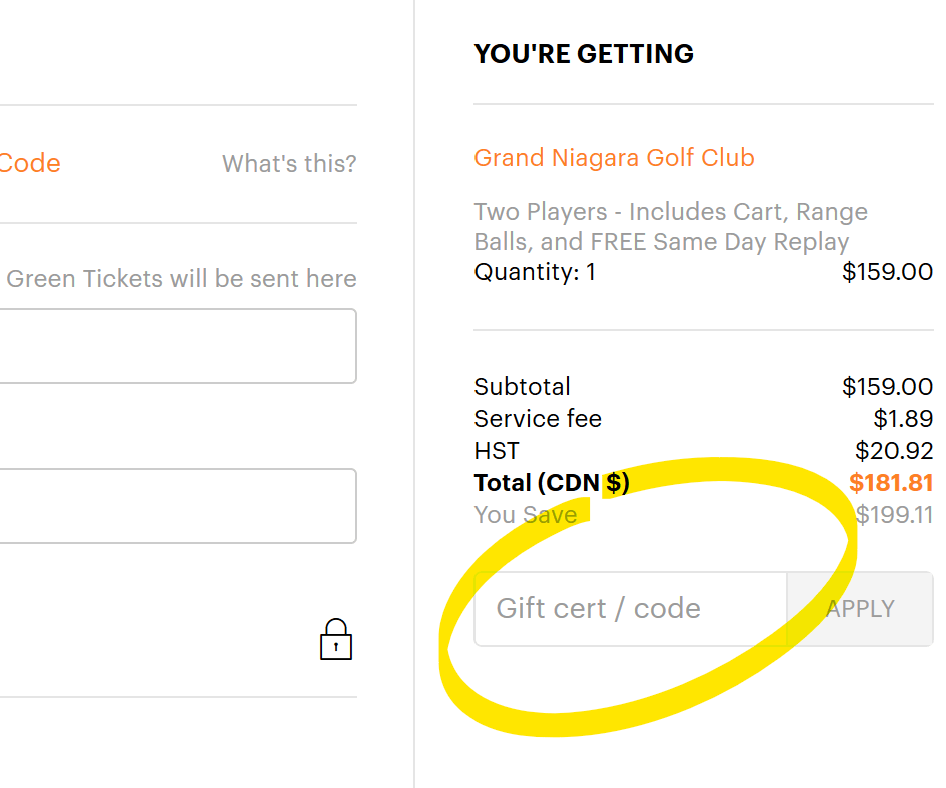 The gift certificate can be used multiple times until its value is depleted. If a gift certificate does not have enough value remaining for the entire order, you may use your credit card to cover the remainder.
Newsletters
How do I sign up for your email notification service?
I live in California; will your email service be useful to me?
We filter our courses by location, so you will only receive notifications for courses that are of interest to you. We do not share, sell, or otherwise disclose our email list to any third party.
How do I adjust my newsletter settings, such as frequency and markets subscribed?
There is an Unsubscribe or Manage Email Preferences link at the bottom of every email. Clicking on the link will bring you to your preferences page.
For security reasons, this is the only way to access the page. If you need to adjust your preferences but have not been receiving any emails from us, please contact us .

This FAQ page was last updated on May 17, 2023.